milapsychic
Regular price
Sale price
$0.00 USD
Unit price
per
Sale
Sold out
Any questions welcomed. This is a short reading half a page A4 format long. 
* I would use a the same/different deck to the one shown on pictures or a combination of different decks to do this reading depending on what I feel would reflect your energies most truthfully. 
Reading is 2 card spread (if I need clarification I will draw more cards).
Reading insights (text) are delivered in English and will be emailed to you in PDF within 24 to 48 hours from placing the order.
Once booked I do not need any additional information other than your questions, DOB and your email. Please contact me with your information via email at milapsychicreadings@gmail.com or via Instagram.
Please be very specific with your questions. The more specific you are, the clearer the message and information I can receive. Please tell me everything you think I should know about your situation. 
Love & light!
Share
View full details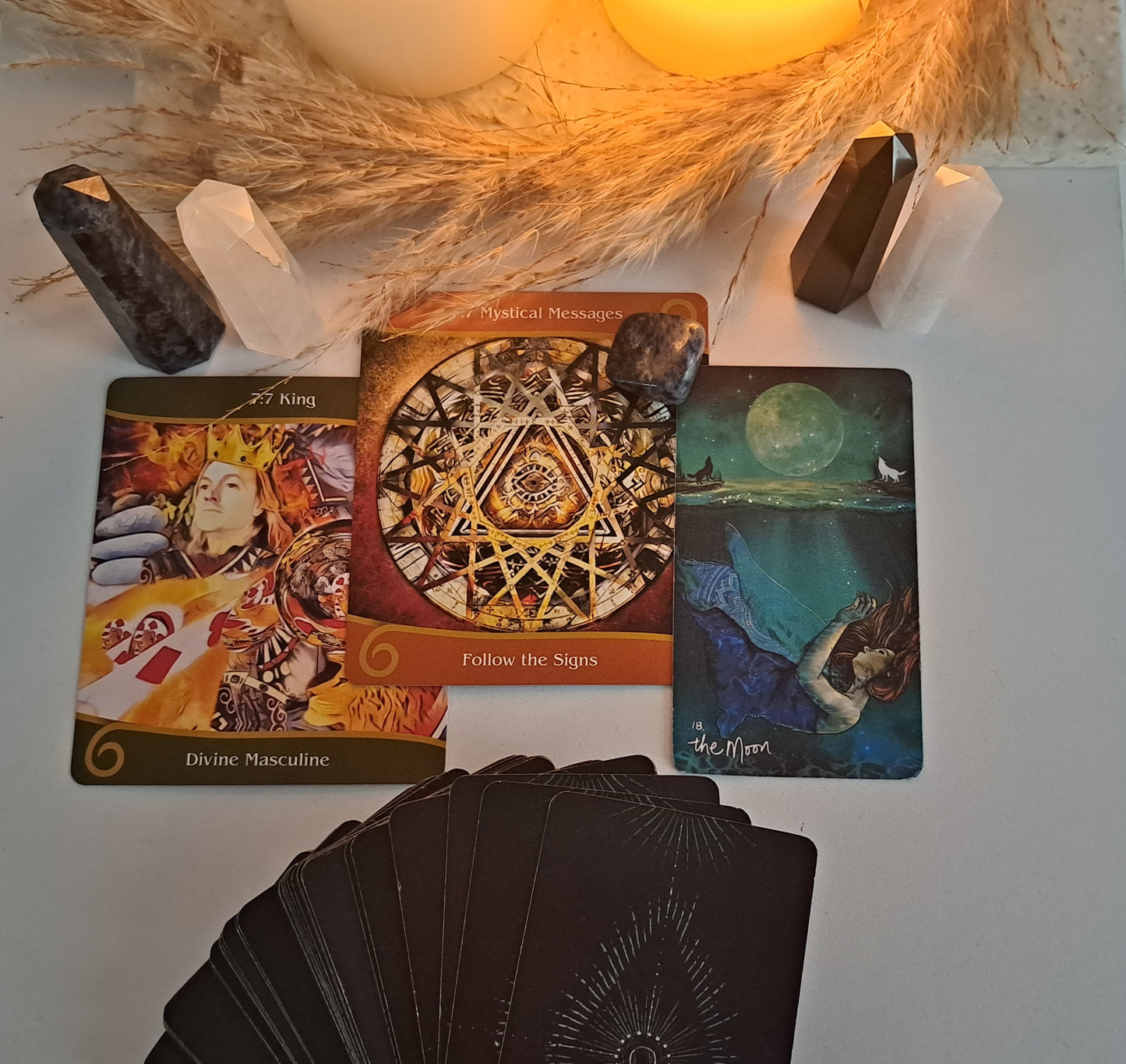 Yes, 100% would recommend. Thank you!
Changed my viewings of this relationship in a positive way.
Thank you Mila!
Thank you Mila for the fantastic reading and also going beyond my expectations in order to answer my questions. All the best 🙏L.
Mini Short Full Moon in Capricorn 2 Card Free Tarot Reading
Insightful
You're one of my favorite people to listen to. I find you insightful and thoughtful. Thank you for the reading and for your daily Instagram messages. I look forward to reading privately with you in the near future.