MILAPSYCHIC
Regular price
Sale price
$30.00 USD
Unit price
per
Sale
Sold out
This is a short reading focused on your Love & Relationships.
* I would use a the same/different deck to the one shown on pictures or a combination of different decks to do this reading depending on what I feel would reflect your energies most truthfully. 
Please feel free to ask any question related to this topic. 
Reading is 9-11 card spread (if I need clarification I will draw more cards) and is about 1.5 pages A4  long. 
Reading insights (text) are delivered in English and will be emailed to you in PDF within 12 to 24 hours from purchase.
Once booked I do not need any additional information other than your questions, DOB and your email. Please contact me with your information via email at milapsychicreadings@gmail.com or via Instagram. 
Please be very specific with your questions. The more specific you are, the clearer the message and information I can receive. Please tell me everything you think I should know about your situation. 
Love & light!
Share
View full details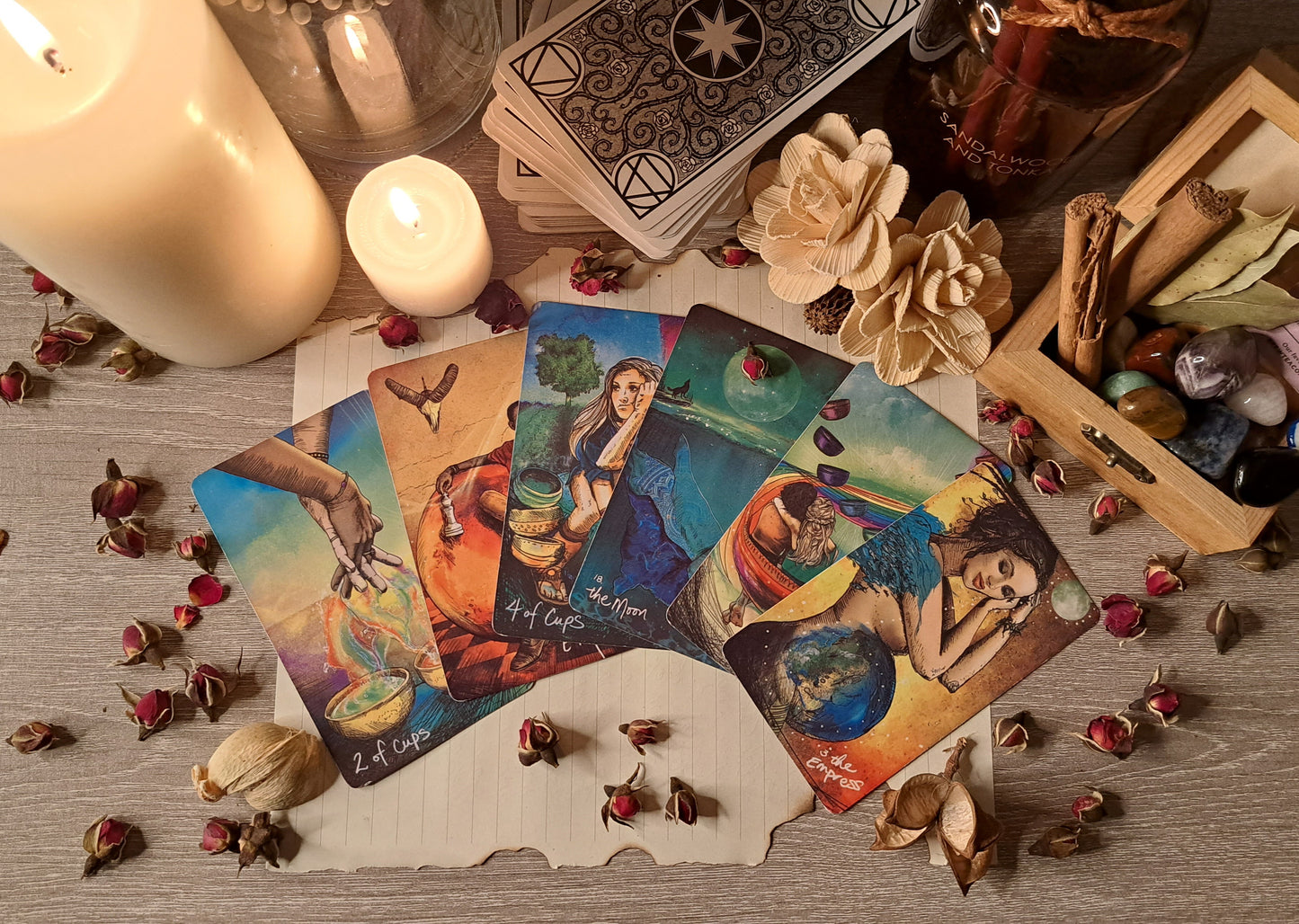 Thank you!
This was a very insightful reading. I would definitely recommend.
Every word resonated totally with me
Every word resonated totally with me. Mila makes you feel empowered and makes you focus your attention on the things that matter. Very helpful guidance. Although a short reading, it is so on point. Definitely recommend!
Amazing, sweet, kind words. Mila takes her time writing the reading. I would definitely recommend.
1 Question Short Love & Relationships Tarot Reading
Thank you!! This helped a lot!
Thank you. This really helped me a lot to realize where we stand in our relationship and what to focus on.